7 reasons why I won't watch - Welcome to Karachi
Many of you have asked me about my opinion of Welcome to Karachi. I have decided not to watch it until it comes on Set Max within 2-3 weeks. Here are my Top 7 reasons for not watching it. Some of these reasons might resound well with you:
1.
I am allergic to bullshit and Jackky Bhagnani is a known allergen.
2
.
This movie would be 6
th
Flop in a row for Jackky
Bhagnani. Even Unmukt Chand has better track record in IPL.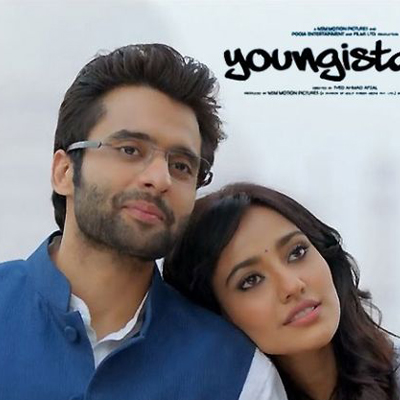 3.

In Jackky's previous movie Youngistaan, his role was inspired by wannabe young PM – Mr Pappu. Just imagine what Jackky aspires to be!
4. Lead actress for the film is Lauren Gottlieb. That sounds more like a tongue twister than the name of an actor.
5.

I don't like anything which is remotely associated with Pakistan. Whether it is Karachi sweets or Karachi's streets.
6.

When Producer Vasu Bhagnani has done so much cost cutting in story, direction, actor etc. We should do the same for tickets. Moreover, Tickets aren't priced Rs 100/- anymore!
7.

Quoting what Rajeev Masand said "Such scenes of inspired lunacy are sadly in short supply here. The film drags on incessantly, a bunch of unimpressive songs stretching out the running time. When the lights come back on in the end, you'll want to run for the exit."